Thinking of Starting a new business with minimal investments? We suggest our best bet is Delivery Business. How that's the best bet? If you gonna start a delivery business the main advantage is you don't have to be an owner of any service businesses. As a delivery business owner, you going to connect the service providers and the customers by making successful deliveries. "Successful Deliveries" this is gonna be your goal and strategy for your business. Because this Delivery business will greatly help you to get more ROI. So, to get great ROI there are some key points that have to be taken care of. which is you need some groundwork before exactly what you are getting into.
As mentioned the key points that you should focus is Pick the best business location, Analyze the competition, Great Service, and Special Offers. Also making your business flow and workers productive gives you a leading edge. Make sure that you have an effective Delivery Management Software System which will make you unique in the market among your competitors. Do look at our Infographic and get to know top ideas of 2019 for your Delivery Business.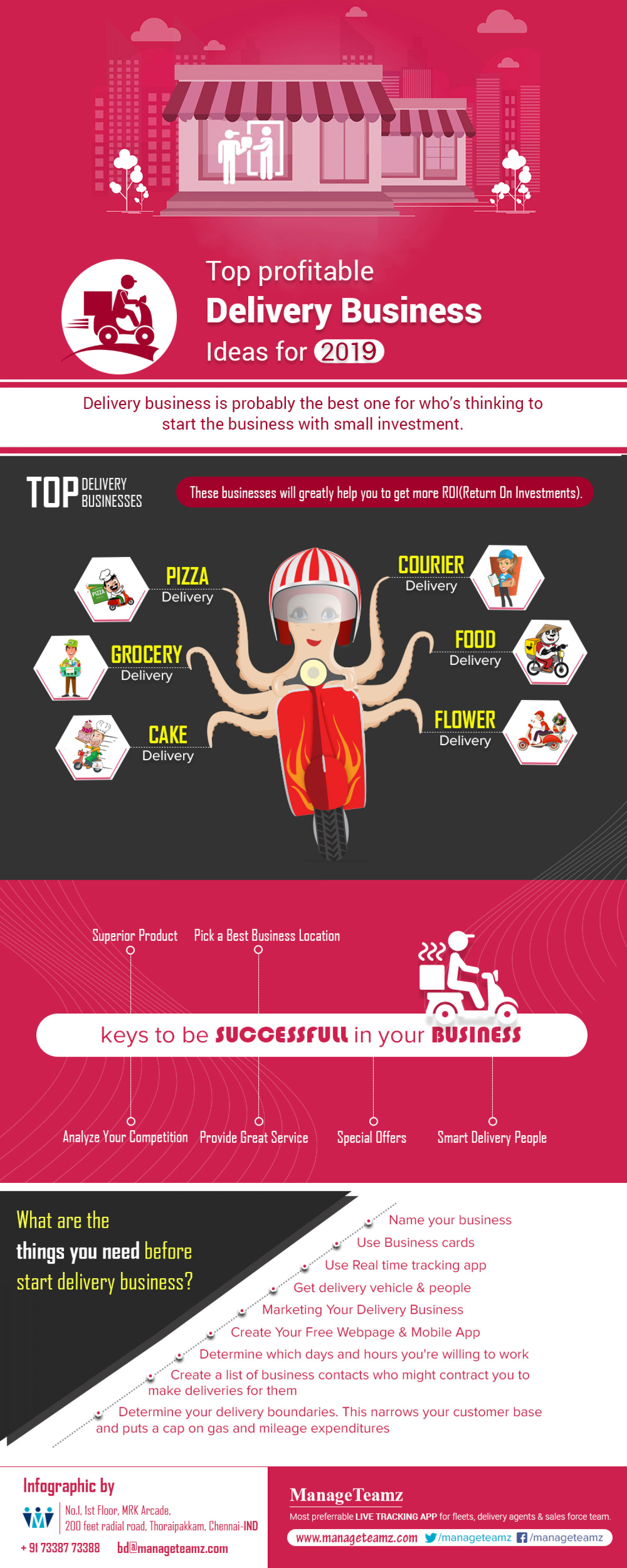 Like what you're reading?
Get on a free consultative call with our team of industry experts to explore the possibilities on the subject.