Food Delivery Business is one of a trending business and people are more comfortable when they are getting their food on time and at their preferred place. And it's the secret of success for every Food Delivery Business. Customers play a major role in every business their satisfaction and retention will sure lead your business to the top of your industry. Not only customers, Employees are the backbone of this Food Delivery Business. Because the key to the successive business plan is in the hands of Delivery Agents. As the agents are picking up the orders and delivering it to the customers at the right place at the right time they are proving themselves as a key personnel in the business process.
As a Business owner coming up with a proper channel for communication between the Customers, Restaurants and Delivery agents is a great responsibility. As you conclude a best Food Delivery Management Software for them then the whole process can be automated and all you have to do is just monitoring. And sure it will lead you to have a proper business model and business management. To begin as a Delivery business owner you must hold a successive road map which inclusive of,
1. Defining your target customers
2. Finding proper versions of a channel for your Delivery Startup
3. Partner with a Food Delivery/ Restaurant services.
In this booming industry, you cannot expect everything to just start working. When you get yourself defined for the above-mentioned factors you have almost crossed every common hurdle in this industry. To make yourself unique in the market you must need a road map and a proper strategy to kick start. And if you still feel hard to form a strategy for your new venture, Find our "Easy ways to grow your Food Delivery Business" Infographic to get some valuable ideas.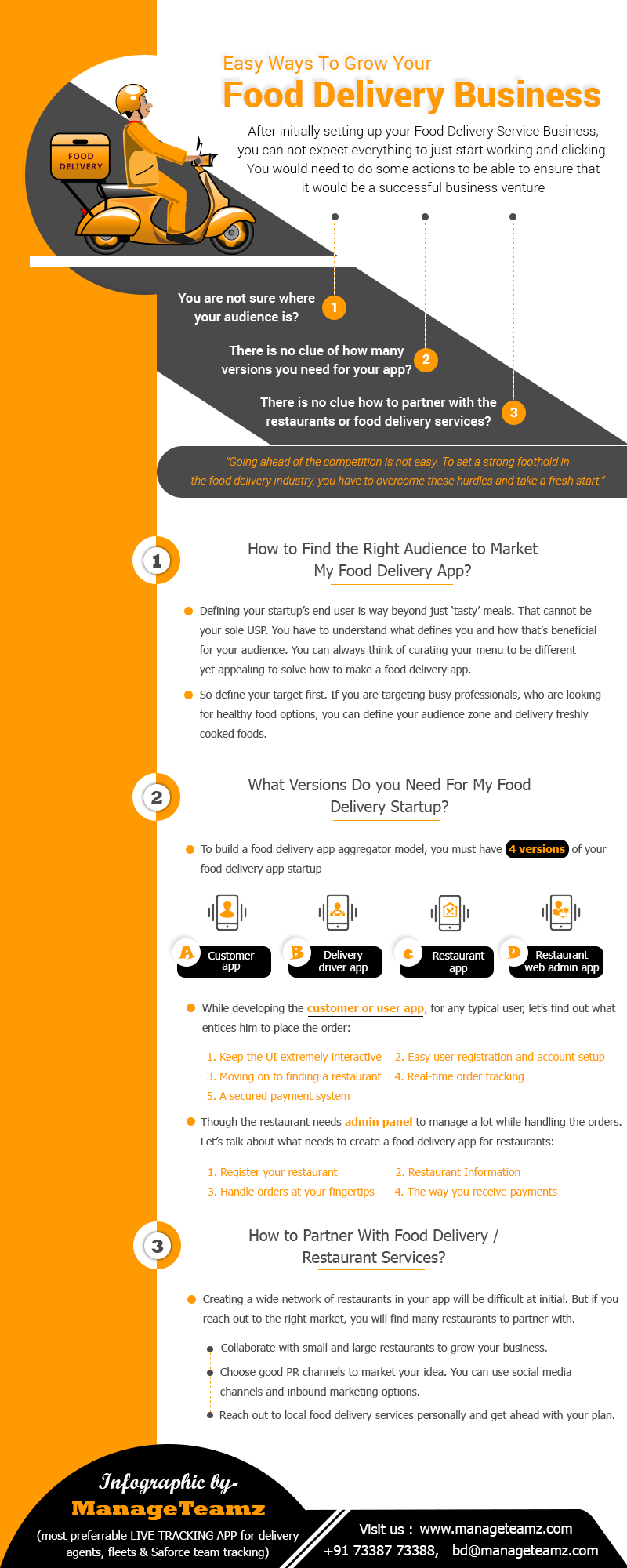 Like what you're reading?
Get on a free consultative call with our team of industry experts to explore the possibilities on the subject.