With on-demand applications flooding the smartphones, it comes as no surprise that the shoppers of today are much more likely to order everything online, rather than stand in long queues at the checkout aisle of the stores. And, by everything, we certainly mean even the groceries, in this case.
On-demand grocery delivery still remains quite an underpenetrated section of the on-demand application, even though it is growing fast at a steady rate. There are big names in the business, such as Amazon and Walmart that are expanding their reach to deliver groceries across the cities all through the world.
In spite of an increasing inclination to shop online for groceries, there is still a sizeable section of the population that would much rather visit the brick and mortar stores. And, the way to bring this section online and retaining the customers that are already there, lies in delivering a great on-demand grocery delivery app.
But, what makes such an app truly great? It's the features that it comes with, which make the users never want to go back to physical stores.
Here's discussing the top nine of those must-have features of on-demand grocery delivery app.
Social media login
With social media networks being spread over the world, it comes as no surprise that a social login feature is an important feature to have in the app. The grocery delivery app will certainly encourage the customers to open an account before using the services. This account is helpful for both customers and businesses in keeping track of things.

However, it's burdening on the customer to have to keep track of all the accounts they have on different sites and apps. Social media login can come to their aid in this regard. Customers can simply log in to the app using their social media ID, and the businesses can get all the information they need through that. It serves the needs of both businesses and their customers.
Smart searching options
An online grocery store will have thousands of products, right from that in-demand extra virgin olive oil, to the superior quality lemongrass and mandarin. Finding one product in this pile is almost like looking for a needle in a haystack if there are no smart search options enabled. And, the inability to find it will make a customer frustrated enough to leave the app halfway.

A smart search needs to include voice-enabled searches, which is much in demand these days. It should also display related and similar products to assist a user in getting to the exact products he is looking for in the app. Integrating smart search options is a must-have for your on-demand grocery delivery application.
Ease of adding to the cart
So, the customer has searched and found what he was looking for. He can either put the selected item on a wish list for buying it later, he can buy it now, or he can buy it never. When the customer wants to buy products now (or even put it on his wish list), the process for doing that has to be simple.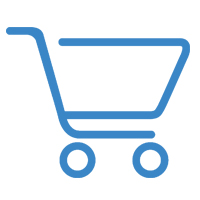 When there are too many steps to this process, it just makes the customers lose interest in continuing further. With so many on-demand grocery delivery apps in the market, this is not a risk that a company would want to take. Besides, reaching the cart on one click and getting to know the total cost immediately, also encourages them to shop more keeping their budget in mind.
The options for the wish list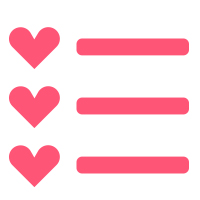 Wish list is where the customer will save the products for future purchases. You can have a quick listing option at hand that helps the users to send the products on the wish list on one click. But, that is not where the job ends for a mobile app development company in USA
A simple list of creation has become a thing of the past for grocery delivery apps. Now, there are options to put it on a reminder list, favorite list, private wish list, scan barcode list, and so on, and the users can even star it or share it with their family as needed.
Favorites, in-demand, and recommended options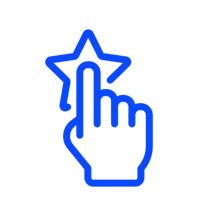 Think of it as double-tapping on a post on Instagram. Add the feature of putting a star on something that the user likes, and that will help both the user and you as a business. The user would be able to find things he likes quickly, and you would be able to target them with the right kind of advertisements.
They can also be targeted effectively further through 'in-demand' section for all the trending goods on the app, or through a customized 'recommended for you' section.
Offers, deals, vouchers, and rewards
The customers depend increasingly on the online grocery delivery apps because the prices become much more affordable with the right kind of discounts and deals.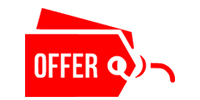 Keep a separate section in the app for ongoing offers and deals of the store, and the customers will visit this section each time the app is opened by them. Discount coupons and customer loyalty rewards like cashback also work wonders when the aim is customer retention.
Push notification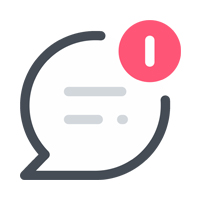 Raising customer engagement and increasing app usage can both be made possible through push notifications. There are so many things that you can do using the notifications.
You get to let the customers know about the ongoing discounts and deals on the app, you can nudge them to purchase the grocery they left on the cart, or you can simply ask them to shop some more with you. Of course, you shouldn't send them a notification every hour, but using push notifications wisely can truly be of help to you.
Secure payment options at the checkout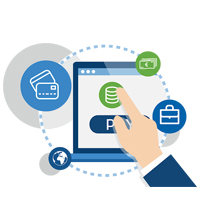 The user spent quite a while browsing through products, and selecting what he needs. All he wants now is to check out quickly with an assured payment option.
So, an online grocery delivery app has to keep that into account and enable multiple payment options. From PayPal, GPay, cash on delivery, online banking, debit card, to credit card, the customers can select any option that they want, without having to face any extra hassle at that.
Delivery management services
Having proper delivery management services is a must-have feature for an on-demand grocery delivery app. When it comes to groceries, the products have to be delivered right on time because they can lose their freshness otherwise, which can't be risked.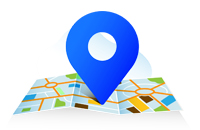 Besides, you would also need to live track the shipments to deliver the right information to the customers and increase their engagement. The good news in that regard is that there are companies, like ManageTeamz, these days that help on-demand delivery businesses with live delivery management software. You can simply download the app, without needing any additional investment in tracking technology.
Summing up
As more and more people are going online to shop for their groceries, the apps also need to up their game in terms of delivering exactly what the customers need. Besides, the competition is rising even in this field, and one can either keep up with the incorporation of the right features or get left behind.
Like what you're reading?
Get on a free consultative call with our team of industry experts to explore the possibilities on the subject.