The rapid growth of the eCommerce sector in recent times has opened up a world of opportunities for entrepreneurs to take their business online. After all, with the sales of e-retail slated to reach $6.54 trillion by the year 2022, now is the perfect time to go online with your business.
However, there is more to an eCommerce business, than simply launching the website, having the products, and taking orders. There are so many things that go on behind the scenes to make the business work. And, one of those things is having a great delivery service and the latest delivery service software.
The good thing is that, with the rise and rise of eCommerce businesses, there has also been a subsequent rise in the number of high-end delivery management software available in the market.
So, if you are looking for the right software to help the delivery needs of your business, here are a couple of tips to help out.
Outline your expectations and needs
Before finding the right delivery service software for your business, you will need to sit and decide about your expectations and needs. Are you looking for the software that sends real-time updates? Or, maybe you want the software to offer route optimization for the couriers.
Regardless of what you need and expectations are from a delivery-management software, given below are the characteristics that will definitely be of use to you.
High level of automation
So, you or your staff are entering the orders and tracking all the information in a sheet manually. You are basically managing all the couriers by hand, and all of your time is being spent in that. Not something you would want, right?
Thus, you would want the software that offers a greater degree of automation. Good software would automate various tasks, including automatically inputting the data of orders.
Real time updates for the customers
Real times updates are important because they are convenient for your business, and they also provide a good way to provide an improved customer service to the clients. These updates not only let you keep better track of the orders, but also let you have all the records you need to help out the customers when they come to you with concerns or questions about their shipment.
The best thing to do is to have the software that offers real time update to both the customers and you, so both of you have a clear idea of what to expect.
Integration with existing software
It is important for the delivery management software to get seamlessly integrated with the existing software you use to run the business. It will help you if you can connect it to the software already in use for accepting and generating orders, and keeping the customers updated.
For instance, the management system of the live tracking app Manageteamz can be completely customized to be integrated with any business. You can have a food delivery business or you can be into logistics, the seamless integration offered by apps like Manageteamz can make life so much easier for you.
Easy to use and understand analytics
Analytics are an important aspect of any business that is into delivery and logistics, but the analytics have to be actionable to be useful. You will need to find the software which offers you all the data you need to manage your delivery and orders, and at the same, presents it in a manner that is easy for you to read and understand. It will help you in making informed decisions and taking actions that can help you in improving your current business processes.
Optimizing the routes for speedy delivery
It can be frustrating and time-consuming for a courier to drive down one street four times for completing all the deliveries just because that route wasn't outlined and optimized clearly. It is annoying to both the business and the customers because it just ends up taking more time than necessary, causing concerns and problems for the customers, and even delaying the delivery in most cases.
Good thing is that most of the high end software solutions offer route optimization. It is, in fact, a crucial attribute that you will want to have in the software you use.
Consider the budget you have set
There is no denying the fact that the latest piece of delivery software can be quite expensive. For a small business that has just opened shop, it might be cost prohibitive to get the greatest and latest software tools. But, not when you select the right software!

It is important to keep in mind in this regard that price is not an assurance of quality or value. You might pay a big sum of money for something only to find that it is neither easy to use nor comes with the solutions that you are looking for. So, it is important to make sure you are getting the features that you need for the price that you are paying.
The customer service on offer
So, you spent your money and signed up for the new software, only to find that you are unable to contact the customer support when you are looking for some assistance. At the time of investing in delivery-management software, it is important to make sure that service provider has a good support system for offering assistance and answering the questions, when needed.
We have seen how technology works just fine during the regular working hours of the week. But, what about that one time when you try to get that last shipment loaded at the end of the shift on a Friday? What if the technology starts giving away then? It's time like this that you are in the most need of customer support.
Researching and comparing the options
Once you know what you are searching for in the delivery service software, it's time to start your research. There are so many companies in the market that offer these services, but each of the software is different in terms of its features and performances. In fact, some of those features you might not even need ever in your line of work.
Read also : How can e-Commerce business scale up with perfect delivery management solutions?
Researching on the available options will help you in narrowing down the list to a couple of names. Start comparing among these options to decide the software that fits the needs of your business the best.
Go for a trial version at first
Regardless of how thoroughly you have researched about the software, don't go ahead and buy it at the first instance. Just because the software sounds perfect on paper does not mean that it will suit your business right.
The companies, like Manageteamz, give you the chance to test out the software for a certain period of time before you actually buy it. The trial version will help you understand whether or not the software is right for your business.
Summing up
With the right delivery software, you can solve more than half the issues faced by your business with orders and deliveries. And, now you have a clear idea about how to go about searching for such software. Go ahead, and start the search now!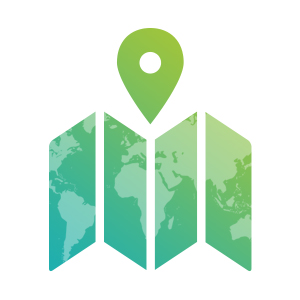 We're helping delivery based companies with Live Tracking Software, that helps to track and manage your delivery operations easily.