Couriers & Delivery Management Service
There was a time when courier information and logistics services were all handled by humans. The data was manually structured, managed, and transferred from one site to another for courier service operations. Digital transformation has powerfully impacted almost everything under the sun, and courier services are no different.
Businesses are expanding and taking up various other smaller-side businesses for streamlining profits. Building a sustainable courier service is on the cards with leading delivery management systems and dynamic data structuring for e-commerce, food delivery, and a lot more. All these businesses collectively impact on standard courier service, and it has transformed into something new; just with the help of an excellent delivery management app.
Businesses are continually looking to explore the last mile deliveries with doorstep convenience of home delivery. You can make the best out of a company and build what you can never dream. Courier services are getting more and more expensive due to the increased logistics cost and slowly lowering down volumes in business. It is natural that the unit cost of logistics substantially increases if there is a lesser amount of activity compared to the usual. Thus, it creates a massive business opportunity to render high-quality, very reliable, and timely courier services right with the help of very safe and highly useful delivery management system.
Simple steps to start a profitable Small business courier service
Market analysis
Negotiate & collaborate with intercity logistics
Outsource delivery app requirements
Build a market network of delivery boys
Spearhead offline & digital marketing strategies
Focus on feedback
Make expansion plans side by side
Market analysis
Not just a courier service, but every business that requires conceptualizations from scratch has to be backed with flawless, comprehensive, and reasonably mapped market analysis, research. Market research should include matters like demographic factors and reach of carriers. Ease of service, feasibility of delivery, and various other operational-cum-logistic constraints should also be quantified with complete sincerity. One should analyze operational and logistical instance because they affect a lot of decisions in courier delivery business.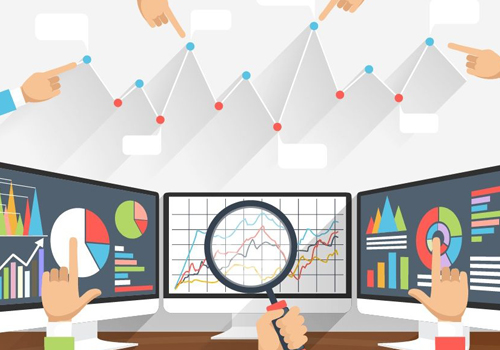 The target should be to build bootstrapped, sustainable, and cash-rich delivery business. It is essential to cluster geographical zones. Further, it can slowly expand the reach of visit as unit delivery cost of business allows them offer better prospects to customers. It is the just of every delivery business, and the ultimate crux of success or failure lies here. It is essential to pick the right target location while implanting your company for future growth. It will require a sensible data-driven approach. It will not help you decide the strategy in the present day. But, also build the right futuristic plan for correct lines of expansion and business growth in the future.
Negotiate & collaborate with intercity logistics
It is quite often seen that successful delivery businesses have initially started with third-party intercity logistics and transport services. It is always advisable to invest in phases and do not have an all-in approach. It should be carefully implemented while setting up your logistics and transport resources. Initially, the focus should be on building a highly cohesive, reliable, and high-performance intra-city network. It can be the first step for optimizing last-mile deliveries and doorstep convenience of packages within time and offered with excellent customer experience.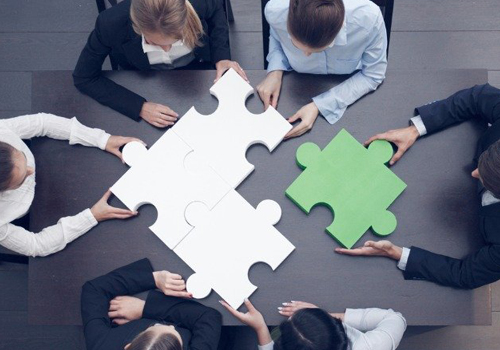 It is essential to build a perpetually doing business relationship with businesses that help you render your core services. Executing an agreeable operational and price mechanism is necessary for all-round growth and ultimate growth in the long run. These are the core optimization opportunities that increase your scope for more considerable optimization efforts. They are typically comprised of minimal optimization cost-cutting opportunities.
Outsource delivery app requirements
The millennials are always searching and trying new options in the digital market for all their needs. They value customer experience over everything else. In such a situation, availing third-party delivery management services is a must. Upcoming courier delivery services can hire a niche platform for managing delivery operations.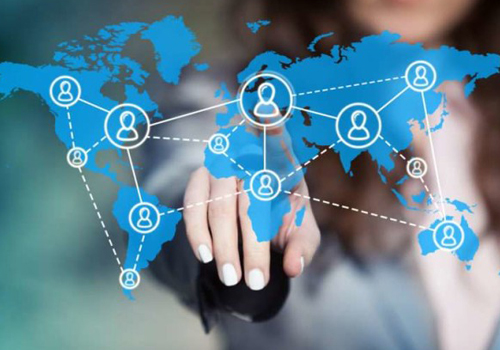 New courier businesses can quickly start working on something which they want to build in-house. But it is always advisable to initially start with leading delivery management system services. You should look to enjoy the benefits of proven potential and ensure significant business operations. It is a substantial need of the hour to build such comprehensive digital solutions for delivery management. There also lies the risk of missing onto requirements or unmet non-functional requirements. Thus, it is wise to go with leading delivery management services that offer digital products for massively enhancing your business operations.
Build a market network of delivery boys
It is quite tricky, and it generally happens in the longer run. It is essential to build a sustainable network of delivery boys in various cities and geographical locations where you wish your business to expand and excel. It is like a chain reaction. If the delivery business has a volume of tasks regularly, they will always be able to successfully retain delivery boys and build a great customer experience for their priced customers.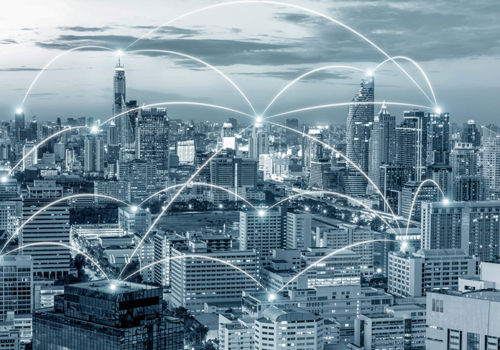 But if there is a stagnance in the approach or a significant issue in how they want to grow, delivery boys generally tend to scatter and bounce off from delivery service. It is a matter of great concern and also become a reason of failure for various businesses among courier delivery services. But building a viable compensation model and offering them a great job experience can help you retain them for the long run and the greater good of the business.
Spearhead offline & digital marketing strategies
Irrespective of the nature of the business, it is imperative to streamline and spearhead proper offline and digital marketing strategies. Engaging customers and grabbing corporate requirement is a matter of brand visibility and ultimate offline experience how others perceive your brand. A digital platform based engagement and an increased amount of content under your banner will help you enrich the online presence. It is more critical to capitalize on paid search engine marketing and building a highly visible Google business profile. It should compulsorily look organic with genuine comments, ratings, and reviews. Building a sustainable delivery courier business requires a lot of trust from customers, and it is one of the potential ways to make and restore confidence within a targeted customer base.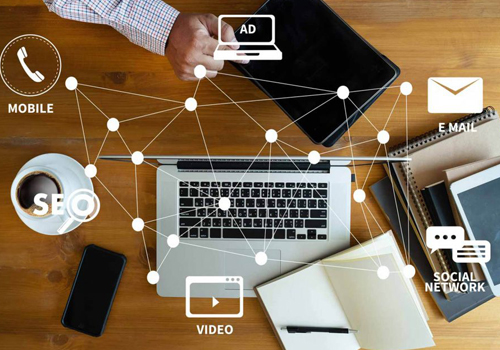 Building good quality content, regularly updating social media handles and reaching your most probable customer through emails are some of the mainstream and useful digital marketing techniques. These have a potential of their own. Make the most out of social media and digital businesses and throttle your efforts during festive seasons like Rakhi and various others depending upon geographic and demographic profile.
Focus on feedback
Being highly customer-centric and closely following what customers are expecting in the market is one of the best ways to develop your business in a formal approach. You can conveniently know what your customers think about your business and how they rate your quality of service in the long run. It can be quickly done through digitally recorded or manual feedbacks at the time of interaction with the customer. You can intelligently map all possibilities when customers are most likely to interact with your brand. Further, you can give them potential reasons to share valuable feedback. It will help you improve your business for a futuristic growth pattern and monitory upscaling strategies.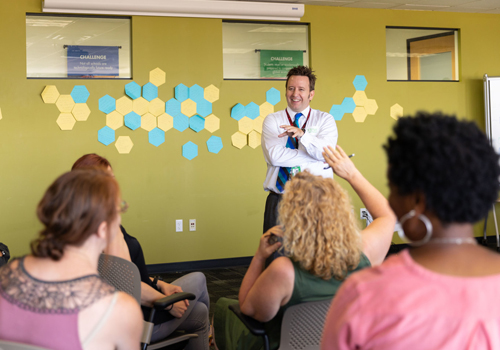 Obtaining the valuable feedback of customers is only half the battle won. It is essential to quantify those results and build a data analytics suite over the collected data for business insights and realizing the scope of improvement in your courier delivery service. Your feedback will help you:
Rate your service
Know the range of development
Assess the quality of the digital interface
Quality of delivery experience
Master last mile operations
Optimize logistic cost
Make expansion plans side by side
Any strategy business growth requires consistently improving expansion plans. The leadership has to constantly evaluate prospects and expansion opportunities for more significant business volumes. Gradual shift to a more massive cluster of geographical locations should be an ideal scenario of growth. It is essential to analyze the prospects of collaboration and various other partnerships that you can grow.

From a business perspective, it is necessary to have consistent business volumes and service request for your courier delivery business. For that, you can look to offer white label services to other contemporary courier delivery businesses or offer last-mile delivery to Internet, e-commerce or food delivery businesses. It will help you retain your network of delivery boys, make optimized use of the platform, and consistently increase the growth rate. It adds on for building something valuable in the customers' eyes and on balance sheets
Bottom line
The competition among last-mile deliveries is like a race of providing a better customer experience with the added convenience of doorstep delivery. It has made it critical for courier delivery businesses to exist in the market space. It is imperative to use the ultimate courier delivery management software and ensure complete reliability of a digital platform for a branded customer experience.
Remember, it is not that difficult to build an in-house digital resource for the courier delivery business. It will surely require a great deal of time material cost. Instead, you can invest in expanding the cluster of targeted geographical locations. Make wise decisions and follow finally executed offline and digital marketing strategy for outbound growth and an ultimate pole position in the delivery business ecosystem.
Like what you're reading?
Get on a free consultative call with our team of industry experts to explore the possibilities on the subject.