Logistics is the major industry that is offering a vast disruption! As the industry is greatly related to the physical movement of products in real-time, this industry has gained considerable importance from everyone. 
Both the suppliers and customers are requiring digital solutions to make their process simple and hassle-free. Similar to other industries like Banking, Education, Governments, etc have already moved to automation, they have been reaping a good amount of profits!
The same can happen if Logistics move towards Automation! So, what would be the positive impacts can Logistics industry experience on adopting automation?
In this blog, we have discussed them in detail. Explore more to know about this. 
How Automation can disrupt Logistics Management?
The logistics industry is already facing numerous challenges which should be resolved instantly. On implementing Logistic Management Software, there are possibilities that these challenges can come to an end. In old age, transportation was a big hurdle! With modern adoptions, transportation slowly changed.
However, there are a few problems that should be rectified to make the process hassle-free. Moreover, the industry requires faster delivery as a major concern. Technologies such as Blockchain, Artificial Intelligence, etc are here to help with automation. 
When compared to traditional days, E-Commerce has been the reason why Logistics have seen a great improvement. With increased online sales, every customer is looking for faster and reliable delivery.  Most of the large Logistics companies fulfill the E-Commerce orders by working warehouses designed particularly for B2B operations. 
Therefore, Logistics industries moving towards Automation can gain a huge amount of success when compared to traditional business operations. Added, concepts like driverless vehicles for Uber, Ola has already progressed to shift towards automation. 
Role of Automation In Logistics Management
The Global Automation Market Size is expected to grow by

$120.08 billion for the year 2027

.

The Worldwide sales of Warehouse Automation Technology are expected to

$22.4 billion by the end of 2021

.

A report from Tractica says the worldwide warehousing and Logistics Robot unit shipments will uprise up to

620,000 units annually by 2021

.
Be it any type of industry belonging to the sea, ground, air Logistics, and Transportation plays a major role in enhancing the productivity of many organizations. Since the world is technically driven and hence the automation becomes mandatory in this sector. 
If you look at giant enterprises such as Walmarts, Amazon has started to move towards automation to enhance their business operations and instantly meet the customer demands. It includes various factors such as scheduling, routing, delivering, as well as increasing the reliability of the entire logistics system. 
Moreover, Automating the processes through the cloud can also reduce inefficiency such as transparency issue, and brings a new logistics infrastructure. 
Top Benefits of Adopting Automation In Logistics Management:
1. Decreased Operation Costs
The logistics industry can be greatly saved from higher operational costs. Automation offers the chance for providing clear shipping rates for different businesses. It also reveals the mode of transportation. It also allows retailers to decide on the logistics in an effective way. With this technique, businesses can reduce their operational costs along with the insight of their monthly expense.

Industrial automation also features an integration process to commodities through ERP systems and access the details which reduce the possibility of errors. Moreover, manual entry of customer & product details which would cost you additionally. But with automation, both the cost and errors are minimized. 
2. Minimizes the Errors
The Logistics and Supply Chain Management Industry is already loaded with errors and this can be rectified with automation. As E-Commerce businesses have increased to a greater extent, there are higher possibilities of errors.

Here are the most common errors:
Delay in Shipping.

Wrong Delivery.

Damaged Products.
These things can be tracked easily with the integration of automation. Hence, errors can also be drastically reduced. AI-driven technology can meet these errors effectively. With this method, each and every product is verified with the customers before it is delivered.
3. Increased Productivity
When compared to the traditional mode of the Logistics industry, automation in the industry can cause increased productivity. By optimizing the business operations, enables round the clock work, and resulting in a 20% gain in productivity in the areas where it is automated.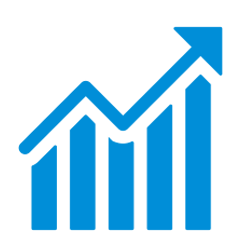 For manufacturers, automation allows an increase in the volume of products produced. With the adoption of new technologies, it can incorporate the complete skills of the manpower and efficient employees with also the accuracy of automated equipment, making it increased productivity. 
4. Time-Saving
With a streamlined automation process, all the business operations can be processed within a short span of time. This means that the hard labor process is reduced via the automation process. If you consider hard and inclusive tasks are performed in a hassle-free way with the automation process.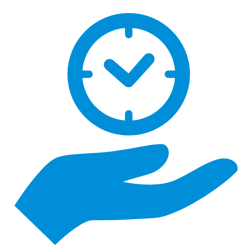 Thus, one can save a considerable amount of time and money. Added, automation allows one to know the exact and real-time rates as well. 
5. Improved Compliance
With such great features via automation, there are no additional resources required to manage the business process. Automation can help organizations with complying standards with standard pricing, products, and vendors. 

Even though you get the input of new users into the system, it can be managed easily. Moreover, all the invoices can also be updated regularly without any manual needs. Thus, there are no chances of errors and 
6. Easy Integration with Large Suppliers
Integration is also an easy process and the major advantage of automating the logistics sector. Be it a small, medium, or large supplier, integration is hassle-free which also enables a strong foundation of permitting visibility between the partners.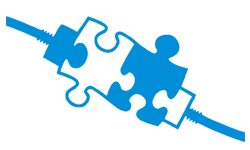 The entire back-end process gets managed by the automation process where businesses can thus avoid the interference and concentrate on other processes. In order to automate it, there are automation technologies such as Data Warehouse tools, Robotics available which can offer easy integration to increase productivity. 
7. Helps in meeting customer needs
Since every single piece of information is recorded, businesses can access it whenever they require it. In this way, confusion can be reduced to a greater extent. If you consider E-Commerce Businesses, losing customers can be pathetic both for retailers as well as for the shipping companies.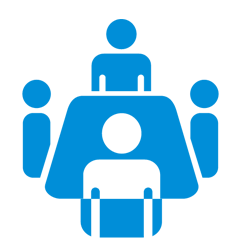 Thus, Automation is here to make the process simple and meet customer demands. The most common customer needs include on-time delivery, damage-free delivery, relevant product supply, etc. Customers can get all these facilities with automation.

Conclusion:
Automation is not just necessary for Logistics but also for other major enterprises such as Governments, Banking, Finance, etc. Since every giant enterprise is facing dozens of problems, it is important to move towards automation.
If you are looking to implement them, we people are a perfect choice. Get in touch with us by filling the form below and our experts are here to make your business needs into a reality!
Like what you're reading?
Get on a free consultative call with our team of industry experts to explore the possibilities on the subject.