We help companies manage the End-To-End process involved in the delivery business single handedly right from Pickup, Delivery, Live Tracking of your Delivery agents and Proof of Delivery.
ManageTeamz is a delivery management software that can automate the delivery process for drivers and empowers them to achieve the last and first mile of delivery services efficiently and increase their team's productivity exponentially.  We have built a unique desktop dashboard for the Administrator Manager to instruct and guide every agent, transportation and employees so as to create the customer engagement satisfactorily.
ManageTeamz in its early stages acted as a courier management company that saved a lot of precious time and money while working. This enabled us to collaborate and do business with Logistics & Courier Delivery successfully, generating huge amounts of profits. ManageTeamz Courier Delivery was designed to be powerful and capable of managing all employee's details through a managed tracking of data's. It ensured to a streamlined operations and then further attract in new businesses.
ManageTeamz evolved its delivery services into a Proof of Delivery, a reinvigorated system that provides at once confirmation when the ordered delivery is forwarded to the customers and company on real-time basis. It also gives administrators the freedom to delegate jobs to all their delivery drivers on demand and then establish route optimisation track and better mileage for the logistics company. Some of the industries were ManageTeamz usually served are Food, Grocery, Courier, Flower, Gift, Medicine and Water Delivery. In order to improve the efficiency of the delivery drivers, ManageTeamz allowed GPS Tracking and Order Status update sent from anywhere.
For entertaining the Next Generation of mobile app community ManageTeamz introduced the On-Demand GPS tracking feature using which customers can achieve a fleet of their needs. It required the use of a Smart Phone and ManageTeamz to get some of the essential needs like laundry, Insurance, Finance and Travels accomplished immediately. It benefits a lot of small business logistics companies to manage their drivers and fleets using the GPS map tracking software and then ensure to the moderation of operation cost yielding to an improved customer service.
With the demand for transportation systems is raising at all-time high ManageTeamz developed the ingenious Fleet Management Tracking Apps for effectively managing fleet of vehicles. We built the advanced map based tracking system for effectively learning the demands of fleet management that completely affects any business solely depending upon transportation and vehicles. We have accompanied ManageTeamz delivery and operate within industries like Real Estate Agent, School & College Bus Tracking and Milk Delivery Services. ManageTeamz user friendly administrative desktop is powered to control all the available fleets by managing costs, fuel logs, mileage and fleet consignments.
The Challenges Faced by the Delivery Industry: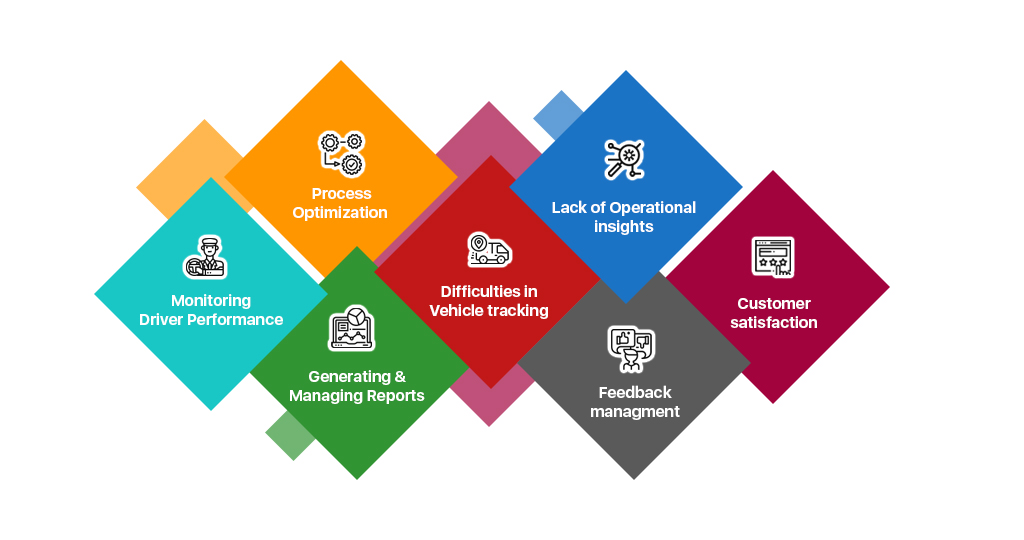 How ManageTeamz Helps Overcome these Challenges?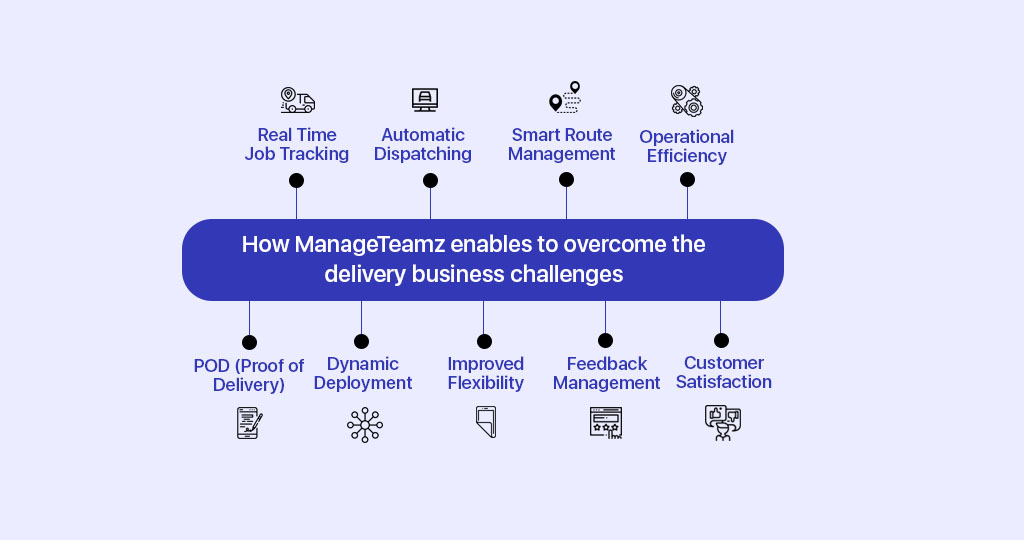 Usecases: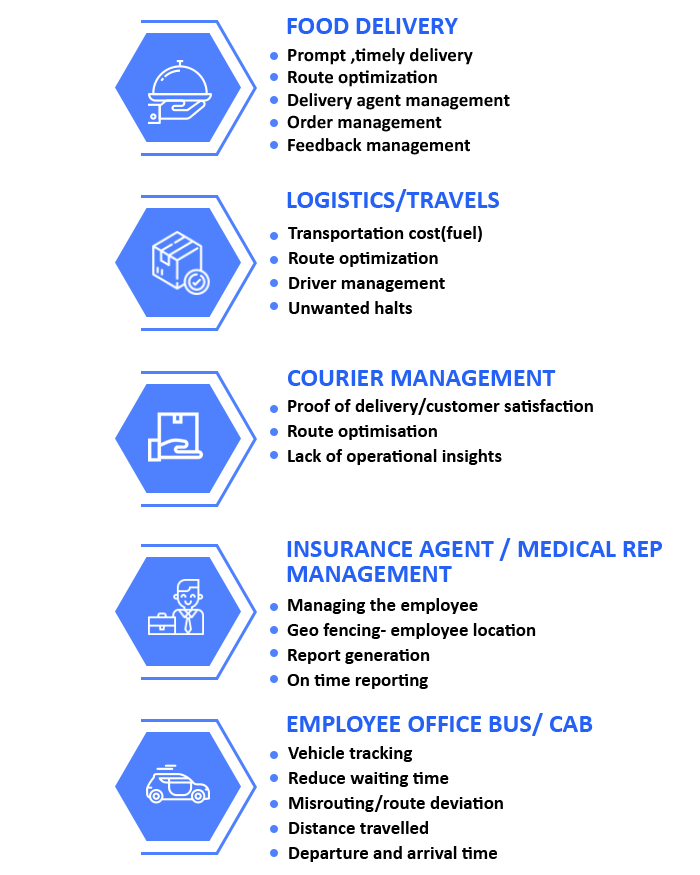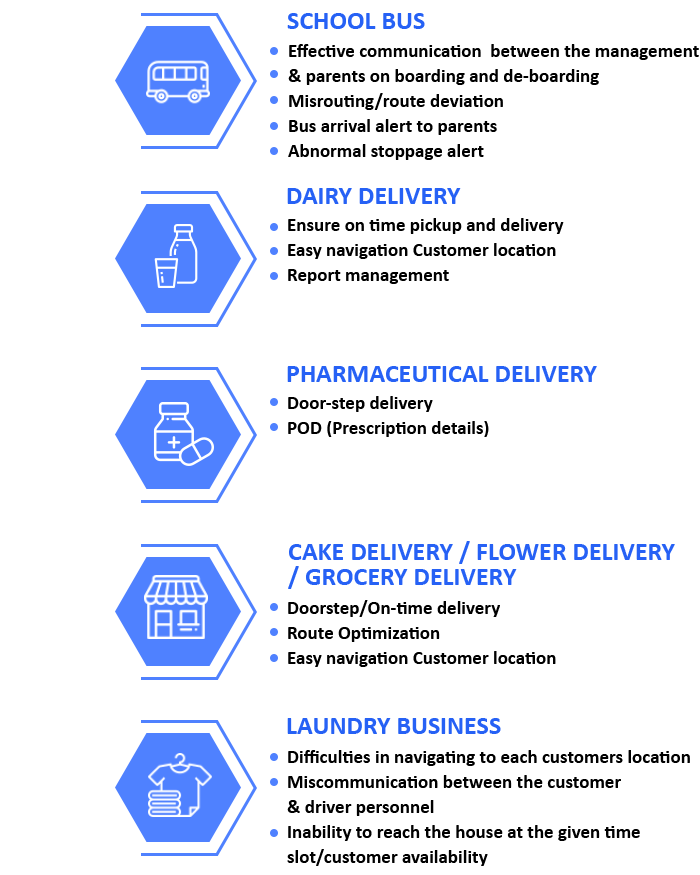 Other industries may include Meat delivery, car rental, water delivery, packers and movers, Police/Crime Departments and many more. Opportunities to leverage ManageTeamz  are endless.
Impacts and benefits: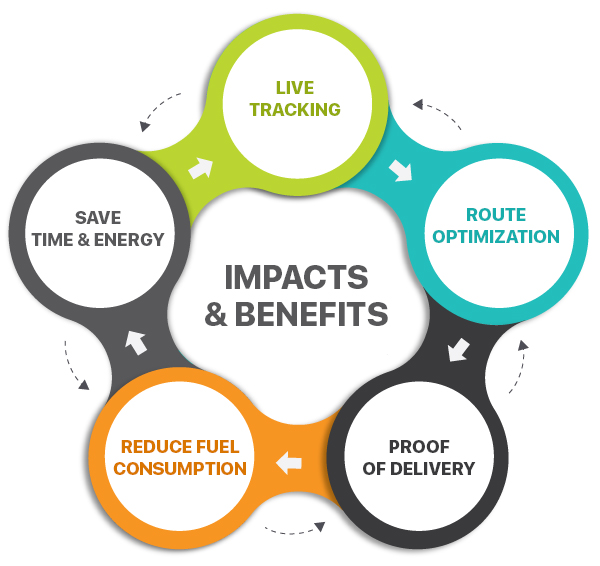 In the end, every industry will make a leap into the digital world. It might be eCommerce, logistics, food supply or any other industries that is in the transition phase needs a sustainable Transport Management platform like ManageTeamz.
Like what you're reading?
Get on a free consultative call with our team of industry experts to explore the possibilities on the subject.