Tech staffing firms are frequently used by software firms, gaming companies, and corporate IT departments when they want to reduce human costs, speed up project timelines, or go beyond what their in-house resources can provide. While many of these choices can supply you with qualified engineers or designers to help your development team focus on a deadline-driven project, there are some critical differences between these approaches that you should be aware of. 
IT projects should be either outsourced or expanded based on the capabilities of your current team and your project goals. However, IT project outsourcing may be an effective option for companies whose IT teams are already overburdened and who need projects completed quickly. The benefits and drawbacks of IT project outsourcing versus personnel augmentation are determined by a company's specific IT environment and project requirements. The advantages and disadvantages of each are discussed below.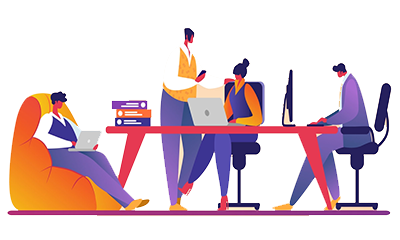 The temporary hiring of IT workers from outside the country to execute software development projects is known as IT staff augmentation. In addition to providing startups access to global IT expertise, this arrangement also eliminates hiring hassles, reduces infrastructure costs, improves operational efficiency, and enables startups to achieve a quicker turn-around time. Staff augmentation's purpose is to provide additional capacity when needed, and it is often employed for brief periods. As a result, IT staff augmentation is a cost-effective and efficient way for companies to develop their web app development services.
Pros of IT Staff Augmentation
In addition to increasing project control, staff augmentation can assist a corporation in integrating internal systems more easily.
Greater project control

– Organizations prefer staff augmentation to IT project outsourcing because it provides greater internal control.

Adjustable deadlines

– An internal team can typically accommodate accelerated deadlines more easily than an outsourced team.

More seamless interaction with internal procedures –

Staff augmentation allows you to integrate the new IT project with internal processes more seamlessly.
Cons of IT Staff Augmentation
The primary disadvantage of staff augmentation is the reliance on internal resources. As a result, your business can incur higher costs, experience increased management workloads, and lose focus on the more important business objectives.
Divert attention away from fundamental business requirements –

Staff augmentation combines internal employees with virtual employees. This usually signifies that your IT team is being drawn away from important business projects without making extra hires.

Expensive training –

While organizations would not be required to teach virtual personnel technical competencies when adopting staff augmentation, training may still be needed.

Scaling may be more difficult –

When implementing staff augmentation, it is often more difficult to find or alter resources if the project's scope changes.
IT Outsourcing In Web App Development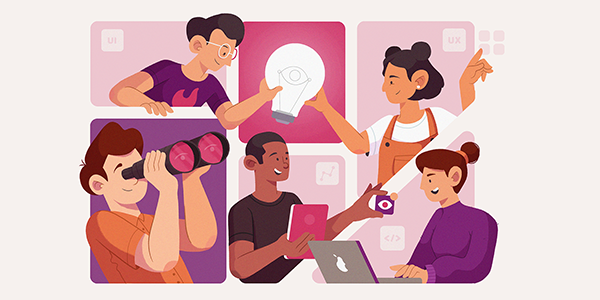 Outsourcing is the process of delegating overall software development projects to a partner in another country. Employers do not need to worry about hiring, managing a workforce, infrastructure, or anything else. Rather than focusing on their main business functions, they delegate all of their headaches to the outsourcing partner. In addition to hiring, training, and managing a team of experienced individuals, an IT outsourcing company will manage your project. In addition to working independently of your company, this external team will not be involved in any of your internal development efforts.
Pros of IT Outsourcing Projects
Outsourcing IT projects can benefit companies that require day-to-day IT management during the project.
Contract project manager –

Outsourcing IT projects offers the advantage of project management being handled by the outsourcing company.

Less training is required

– Outsourcing providers usually require little or no training unless your organization has proprietary or legacy systems.

Increased likelihood of meeting deadlines –

Deadlines are often more malleable when working with an internal team. However, an outsourcing company's success depends on consistently meeting deadlines.

Scalability –

When a project evolves or more resources are required than expected, it is typically easier to grow to utilize an outsourcing provider rather than personnel augmentation.

Turnover has little influence on the project –

Outsourcing companies are motivated to hire an internal or external employee as soon as possible in the event of turnover.

Lack of internal capabilities –

If a member of your team lacks the skills required to complete a project, it is generally more cost-effective to outsource the project rather than train new skills.

Lower management costs –

Outsourced IT projects with employees entail no added management overhead.
Cons of IT Outsourcing Projects
Project outsourcing has the disadvantage of losing control over the project and causing integration problems with internal systems.
More complex

– Integrating outsourced projects with internal systems can be more complicated. This is due to the need for the company to collaborate with the outsourced IT team.

Management and supervision –

Whenever a team's size or resources grow, oversight and procedures must be implemented. This includes temporary workers brought in through staff augmentation.

Long-term labor costs will be higher –

A placement agency and talent are both paid when staff augmentation is used. As a result, over time, staff augmentation contractors may be more expensive than permanent employees performing the same job function.  
Conclusion
Do you want your business to grow faster with the help of an excellent team? Choosing the proper IT staffing partner can be a difficult undertaking. If you are looking for IT staff augmentation services, you'll need to choose a company that has significant experience in this industry. There are several brilliant business strategies currently gaining traction in the marketplace, including staff augmentation and staff outsourcing.
In this article, we reviewed the advantages and disadvantages of both models. There is also a side-by-side comparison of outsourcing vs. staff augmentation to offer you a thorough understanding of both methods. You can choose between personnel augmentation and software outsourcing based on business needs, price, and other factors.
You may be looking for a flexible staffing option that allows you to bring in augmented workers that are easily integrated into your existing team. Whether you need help for a full project, certain stages, or a final software review, staff augmentation may be a good option for you. Despite the downsides of outsourcing, you can save money while your in-house developers can focus on their most critical tasks.
If you are looking for a company that can deliver robust software at affordable costs, go with a reliable web or mobile app development company in Dubai. Ultimately, depending on your software development requirements, you may end up choosing staff augmentation or project outsourcing. As your organization grows, you can always change these engagement models as needed.
Like what you're reading?
Get on a free consultative call with our team of industry experts to explore the possibilities on the subject.