The world of business is making the transition to digital environment in almost every sector. It has attracted many shopaholic customers by offering them with the home zone convenience to reach out to online businesses. People can now simply access their smartphones for doing their everyday shopping chores with only a few taps over the UI screen display. This is also the same reason for us to create dedicated grocery delivery business management software for specific businesses and to serve numerous customers efficiently.
Another advantage of running the online business for your customers is that the shopping platform might oblige them to spend only a short span of time for quickly finishing their shopping activity instead of physically going to the shop for buying groceries. However, the coronavirus outbreak has locked down several of the businesses and led to the creation of quarantine zones. This have urged digital transformation on some of the companies that are totally dependent on selling essentials like grocery and medicines into maintaining a highly active status for sustaining market competitions.
How much can the Grocery Business sustain during the COVID19 Pandemic
Grocery is considered to be an essential commodity that needs continuity even during the lockdown mode. Moreover, the digital enterprises and online platforms have to be transformed and built into a spell bound design for attracting maximum no of customers during this social distancing phase with the primary goal to induce their shopping behaviour. It should be good to have a permanent grocery delivery business software for meeting to the unending demands of customers. Indeed, this kind of technology integration should essentially help you know how to increase the online grocery sales explicitly.
The grocers will also get comfortable with the availability of Online Grocery Store for registration and harvesting on the most sought after vegetables and edibles when this COVID19 Pandemic exists. On a steady progress your company will have a list of multifarious grocers supplying different types of groceries on varied quantities especially for the stern benefits of the customers.
Key Factors to develop the Online Grocery Store
We have listed a few key factors that might stimulate the refined interest among entrepreneurs managing the grocery shop with a physical location, further inducing them to convert their existing business model into a modern online store.
Here we have given the following Tips for Grocery Delivery Business to establish itself across online platforms.
1. Stunning Website for Online Business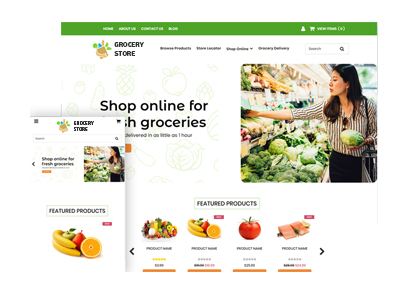 Grocery Business requires an impressive website that can handle the rapid fast development of online ecommerce platform. It should allow for uploading different kinds of edible goods along with its features and thereafter increase the customer traffic in your ecommerce website on a routine basis. You can also plan your work according to the business budget and then customize websites respectively.
2. On-Demand product wise and inventory wise ecommerce store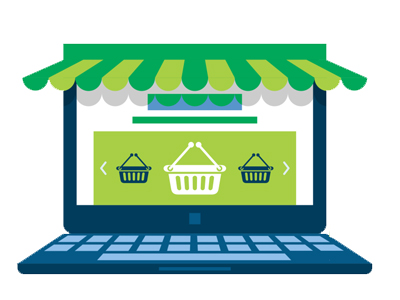 Your ecommerce store must have the ability to display a category of shopping products for quick sales over the online platform. This should not neglect or remove off any grocery items that people might buy at once during the lock down. While adding high-resolution product images in the ecommerce website its main purpose have to be clearly reflected, on grabbing the best attention of your customers to shop from the online store. Another significant factor the grocery sales business can include is linking the sub-category to the main item and then indulge customers into making the buy a compulsive and relevant behaviour.
3. Partner with other grocers to enhance business productivity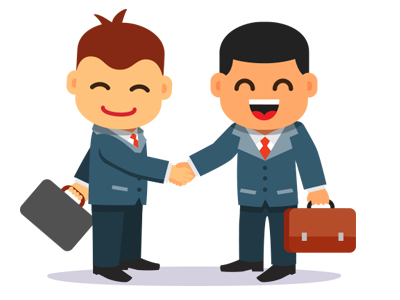 Build an online shopping platform that having the capabilities to partner different vendors and thus connect all your customers in this COVID19 Pandemic to improve business productivity. This should flourish your business and then enable you to become a bigger grocery store in the nearby locality. Ensure your online business gets the customization options in place to include multiple grocers while managing the online grocery delivery business software with different types of products.
4. Engage customers through social media

You can create multiple social media accounts using a white labelled brand name and then enhance your business presence while extending the customer service of your ecommerce store. With liberal usage of trending and eye-catching hashtags and group formation, things should become quite easy for to promote your online grocery store. It is also genuine that people often get attracted to ads placed over the social media platform and then make a purchase from your online store.
5. Develop mobile responsive website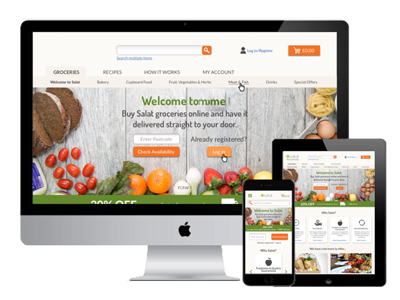 It will be profitable to have your online shopping company to be mobile responsive especially during these unprecedented times of coronavirus outbreak. This will vastly expand your target customers reach and then get your grocery delivery business to enliven and thus serve better. In addition, you must also conduct test on different mobile devices for consistent user behaviours in order to smoothen the operations of your online grocery store.
6. Develop successful Marketing Strategies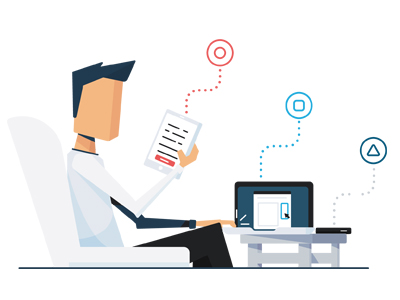 At last you can begin to developing your online business by devising successful marketing strategies. Once you have the grocery delivery business software developed then the next thing of objective will be in utilizing SEO and other marketing techniques advantageously. Now you can start interacting with all of your customers on a daily basis and then improve your business sales exponentially.

Final Words
Considering all the aforementioned tips and promptly including them in your grocery business would greatly sustain its credibility in this COVID19 Pandemic. It will increase your customer list and then help your business achieve immense popularity in a record time. The benefits of grocery delivery management software can be clearly perceived and leveraged sufficiently through accumulating a maximum of business profits. Moreover, this kind of on demand delivery business would lead to keeping the online customers more than satisfied on a social distancing term, without deliberately spreading the coronavirus.