The scenario of last-mile deliveries
The last-mile delivery market is continuously evolving under the likes of new-age restaurants, eateries, and cafes. They are looking to extend the services right at the doorstep with convenient delivery services to the customers. It all started with an essential requirement of last-mile deliveries in e-commerce that later shifted to M-commerce. The market is continuously gaining new competitors and eventually leading to significant customer benefits.
There is a continuous rise in the level of competition faced by existing food delivery giants like Swiggy and Zomato. A similar effect is translated into an e-commerce ecosystem where third-party local logistics companies are facing increased competition. Various local vendors are looking to extend services at competitive rates.
The new development
The latest development has been the entry of e-commerce giant Amazon into a food delivery business. It is kept under the curtains till now and is expected to turn live in approximately 30 days. The company is looking to initially take an imitators approach by following the footsteps of Swiggy and Zomato. These companies have already established the monopolistic market. The company is backed up by substantial financial support from the e-commerce giant. They are looking to exploit the business opportunity to the best of their abilities with an increasing trend of doorstep food delivery in all major cities across India.
What's the plan?
Amazon is looking to capitalize on the internal order system, technology platform, mobile apps, and menus of Food Panda, which are up for grabs as offered by Ola. The e-commerce giant is aggressively signing off restaurants for approximately 1/4 commission of what was being charged by Swiggy or Zomato. It is going to turntables in favor of Amazon as it is going to draw hoteliers and customer restaurant owners' attention to the proposition offered by Amazon. It is going to increase its continuously lowering profit margins, thus making the restaurant is more viable to run.
Strategic highlights
Amazon is offering a delivery commission amounting to 5 to 6% in comparison to 20% charged by existing food delivery businesses.
We are looking to capture the metro cities in the first phase to stabilize the business because of the existing trend of the food delivery business. Later, they will go to tier-II cities for marketing service and signing off restaurants.
They are looking to increase the viability of the food delivery business with a reduced cost of technology platforms on mobile apps development. They are going to buy and adapt to the Food Panda technology infrastructure.
Where Amazon might be doing wrong with the food delivery business?
Instead of buying the existing Food Panda technology infrastructure, mobile apps, they can go for a new-age high-performance delivery management system. Various leading products in the market are easily integrable with Amazon's current support of mobile apps and web app. It comes with inbuilt data analytics applications and complete delivery tracking system embedded as a microservice. It is highly utilizable for concise data reporting dashboards that are updated automatically for real-time transactions and follow up on sales numbers and ongoing delivery operations.
Benefits of using a delivery management system:
Reduce maintenance cost
Eliminate the hassle of in-house development
Data-driven real-time analytics
A real-time delivery tracking system
Multicity, multi-project support
Easy delivery boy management and resource utilization indicators
A lower level of operational expertise
Flip in strategy for US market
Amazon is a continuously expanding business, and they are looking to grow using various approaches depending upon social-cultural, demographic, and core customer requirements. Amazon is looking to capitalize on the growing food delivery market in India.
They are promoting their employees by pledging $10,000 for starting the last mile logistics for Amazon products and services. The company has an in-depth understanding of customer perception and operational requirements for reducing the cost. US is a market with increased last-mile delivery operation cost under the likes of UPS. So, they are looking to enhance the in-house delivery infrastructure for reducing costs and offering more competitive pricing with the products.
What lies in the future?
Future can see Amazon as an established player of the food delivery business. They have the technological, financial, and most importantly, the existing brand resources to quickly capture the market and capitalize on the food delivery business trend.
The business heavyweight can outplay all others in the market by reducing own profit margins and ruining the market with rock-bottom profit margins because of the ability to run businesses with low profitability.
It is a great opportunity where Amazon might look to build a monopolistic proposition for others as the business matures along the curve of time in business volumes in the upcoming months. There is a lot they can capture in tier-II and tier-III cities once the tier-I and cities are sorted. The scope of improvement lies in the quality of service and stabilize market with satisfied restaurant owners and customers.

Conclusion
Amazon is one of the super-strong established brands in the digital market. The odds in favor of the company, possibly building a sustainable marketing food delivery business are high. They are planning to rely on the current market opportunity created by the Food Panda exit. The company is making efforts in the right direction. There are clouds of uncertainties surrounding the customer experience, the operational constraints and challenges they might face to meet the brand expectations of the customers behind the Amazon name.
Food delivery businesses have been existing in Flushing for the past decade, and now it is reaching a narrowed down scope of markets and saturation in business possibilities. Soon, Amazon will enter a similar phase. It would be interesting to see the Amazon tactics in the food delivery business with upcoming years.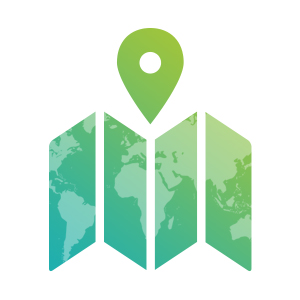 We're helping delivery based companies with Live Tracking Software, that helps to track and manage your delivery operations easily.