With a sudden increase in demand for takeaway and delivery services predicted, restaurants, diner, and takeaways must get ready to adapt. Food mobility is the main trend and the Future of the Food Delivery Industry will majorly rely on it. In fact, it has been forecasted that there will be a 65% hike in delivery demand. With the advent of the internet and on-demand services, it has made possible for the users to order their favorite food from their favorite restaurants in the comfort of their homes. If you are in the food industry or in the restaurant business, you will want to leverage the latest trends in the industry that can help you climb up the ladders. Things like on-demand food delivery app development and food delivery tracking system will be at the prominence of the present scenario.
According to market experts, there is going to be a whole lot of newfound trends and strategies that will shape the future of the food delivery industry.
However, it is important for business owners to determine the trends and make adjustments accordingly. If you are in the food delivery industry, then you will find the following upcoming food delivery trends interesting and informative. Keep reading on.
#1 The food delivery medium
With innovation and technology, the future of the food delivery industry will see the delivery of food via robot, drone, and parachute. Yes, you read that right! There will be no more food delivery guys stuck in traffic delaying your delicious order. The best part, the aforementioned delivery services will come with their own food delivery tracking system, allowing users to track where their order has reached and how much time it will take to reach them.
Zomato, an India-based restaurant aggregator and food delivery startup, successfully tested its custom hybrid drone food delivery technology. The goal was to reduce the current average delivery time of 30 minutes to 15 minutes. Drone food delivery seems like a smart solution to beat the heavy traffic and deliver food on time.
Melbourne-based Jafflechutes found a unique way to deliver food when it introduced the first ever float-down eatery. You have only seen people getting dropped off on parachutes. In the future, food delivery through parachute will become the norm. The system has already being implemented with Jafflechutes delivering toasted sandwiches to customers by mini parachute. When customers order their sandwiches, they are asked to wait at the drop location, which is marked with a visible X symbol. At the given time, customers will see the drop and can catch the package. The company is working on to develop the food delivery tracking system so that the customers can know the exact time the food will be delivered.
Moving on to the next innovation the world witnessed in the field of food delivery, Eat24 created a custom food delivery robot in association with companies like Marble and Yelp that is said to be the next big thing. The food delivery robot is about the size of a coffee table and is equipped with advanced cameras, a 3D map of the city, and sensors. All these functionalities allow the food delivery robot to determine the path and deliver food on time to the customers. The robot automatically selects the most accurate route based on the length and traffic, and its wheels avoid other entities like bumps, cars, humans, pets, cycles, and other delivery robots.
#2 The key driving force in the future of the food delivery industry will be the millennials
Being in the food delivery industry, your on-demand food delivery app development must be based on the target audience. The millennials are the target audience for food delivery and prepared food services. As compared to other generations, they use the highest share of their budgets on food. Since they are living fast-paced lives, they are more inclined to order food delivery and eat at takeaways. According to reports, in three out of five cases, millennials visit quick-service restaurants for takeouts or order food delivery online.
Keeping this in mind, your on-demand food delivery app development must carry out in a fashion that accommodates their requirements. Millennials have bigger spending power, so they will have higher requirements that include gamification, one-step checkout, instant delivery, effortless ordering, and a quality food delivery tracking system.
It is predicted that food delivery companies will contrive new delivery options and ordering channels to satisfy demanding millennials.
Read Also – How do food delivery companies manage their delivery boys?
#3 Multi-delivery channels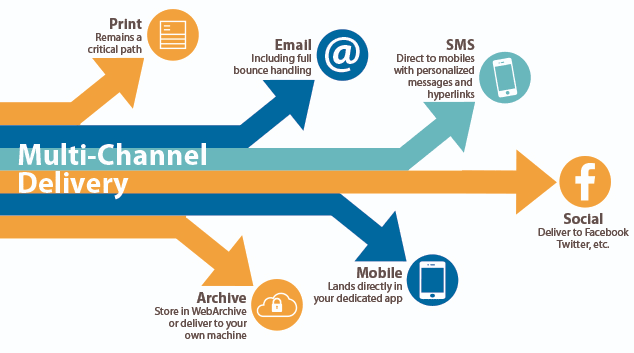 User-friendly food delivery services have now become a necessity if you want to retain customers. Customers will abandon your food delivery service and uninstall your app if they face poor service and experience. The goal of the food delivery service is to simplify the online food ordering process and boost user experience. According to experts, the future of the food delivery industry will see the infusion of new delivery channels.
Recently, Pizza Hut, by collaborating with Visa and Accenture, developed an in-car food ordering system that allows users to buy pizzas while on road. The drivers can order food by voice, which eliminates the need to check the screen.
Moreover, Domino's Pizza has partnered with social media giant Twitter to create a platform that allows users to order pizza by simply tweeting the 'pizza' emoticon. For this, the users have to make a custom pizza Twitter profile on Domino's online delivery service by linking their Twitter account to their pizza profile, and saving their default order as 'Easy order.'
People having smart TVs now can order food while bingeing movies and Netflix. Papa John's pizza has merged with Apple TV that allows users to browse its entire menu, view order history, customize the order, and place the final order.
Read Also – How the Delivery Software is Helping Restaurants to Deliver Food on Time?
Final Words
Since customers have become more exacting, food delivery businesses need to evaluate their overall strategy and find ways to attract new customers and retain existing ones. With the growing reach of the internet and smart devices, on-demand food delivery apps will play a critical role to boost delivery and enhance user experience.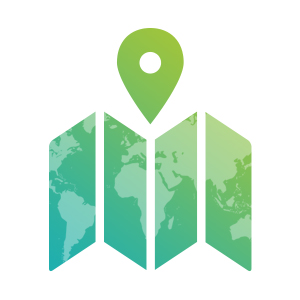 We're helping delivery based companies with Live Tracking Software, that helps to track and manage your delivery operations easily.