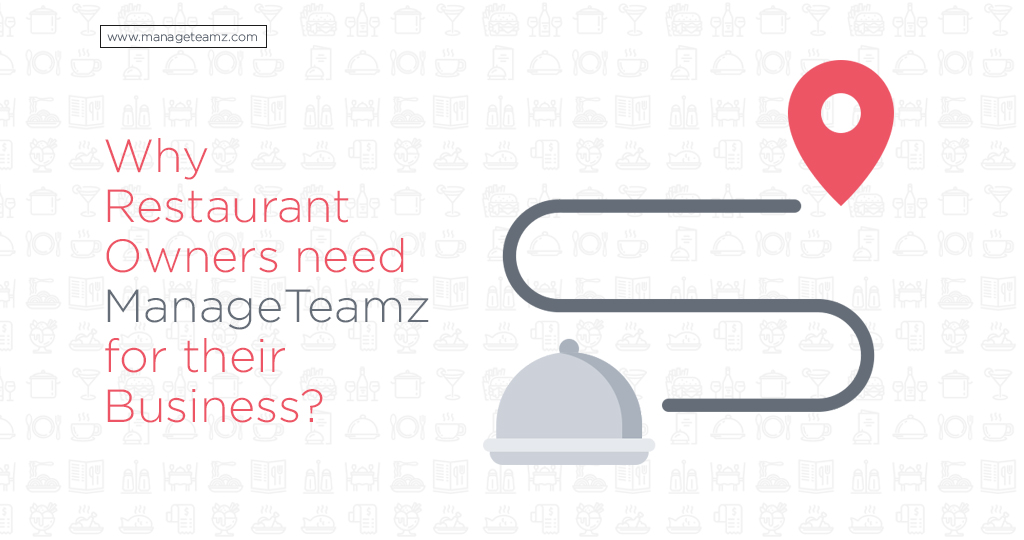 Almost every Restaurant Owner irrespective of their business capacity wishes to keep their expectations high through receiving great accolades and success continuously. This mandates all business owners to borne with multiple responsibilities at restaurants and sometimes also manage staff admittance and food delivery operations. Painstakingly, hoteliers find it rather expensive to include an additional resource and hire upon a manager to run the restaurant food delivery management software efficiently. Instead, restaurant owners can take the help of a ManageTeamz Delivery Management System to strengthen the in-house staffing capacity at hotels to gain tremendous success.
Staffing and Training
The owner of food chains will perceive this convenience of accessing to delivery software a praiseworthy thing to fast acquire those precious skills and resources must-have for business operations, addressing to indomitable food delivery challenges. Furthermore, to reiterate this statement a survey had been conducted by Toast which promises that nearly 81% of diners take the help of a restaurant website before placing the food orders online. We therefore intend to write this blog to illustrate restaurant mangers with those essential soft skills and hard skills for to manage staffing proficiently and own food chains through generating whooping sales.
Develop the Soft Skills to build a Restaurant
The need for restaurant owners to display competency through sheer acumen for learning in bounds and volumes would soon become the norm which may result to delivery managers acquire the soft skills to lead a team of staffs. It can help build a restaurant and people staffing through establishing a great level of interpersonal communications while enhances one's own attributes and persona admirably. Hoteliers will be able to think afront and adopt an effective leadership style to nurture people social networking for finding big feats on success. We have explained here some of the prominent soft skills that might evolve to become magnificence and resourceful for to handle a restaurant business.
Whenever lethargy gets over delivery staffs even the most calm and cool tempered customer gets naturally annoyed and so forth decides to move on to the next competitor. In the case of restaurant owners harnessing emotional intelligence, then they are inherently conscious and equipped to know how to circumnavigate around their customers and react like a pro by offering consumers the best of Restaurant Delivery Management Software. Most successful managers possess the best of talent to intuitively listen more than speak out to people whenever, resolving customer conflicts and therefore are certain about delivery orders on all the time, while receive prompt feedback from staffs.
Collaboration and Multi-Tasking
The flair to multitask and collaborate with all your staffs at restaurant can enable you to outperform the delivery operations and accomplish substantial workloads effortlessly. Becoming a hotel owner is an ordeal task that involves multiple priorities fast creeping in on to you including follow up food trends, right staffing procedures and renewal of lease etc. Here is where ManageTeamz the restaurant delivery tracking app can be efficiently utilized to enliven your priorities and get all your tasks completed together by building trust among the hotel staff's amiably.
Almost all the successful Restaurant Managers pose the qualities of becoming highly organized and knowledgeable people to engage maximum with their delivery staff's during when the volumes of order peak in the weeds. It urges any business owner to answer to the on demand services directly by aligning processes in place and raise inventory orders to keep track of the food delivery management effectually. One significant thing about being organized in this business is to have the best performing delivery agent hired and retain staff personnel's for enhancing sales revenues.
A good restaurant manager is one who can find resilience in crunch times, busily processing bills to convert them into food sales. They are quick to acclimatise to workplace personality conflicts and achieve their sales goals to further move ahead with the next delivery challenges. Through practise the restaurant business can elevate to high quality of standards and win people's confidence reliably.
Develop the Hard Skills to build a Restaurant
You should also consider honing the list of hard skills either by undergoing a formal training or self-learn to become an expertise on building a restaurant. You can find below the list of crucial hard skills that can be easily ingested by the food chain owner for handling delivery operations.
In general, delivery managers should develop the best of abilities to perfectly and efficiently handle projects through applying optimization techniques. It can be some critical factors like deciding the budget limits, securing proof of delivery and staff's individual goals and achievements. The appropriate usage of project management skills can provide restaurant owners the wherewithal nuances to effective balance these existential criteria's and also encourage a path towards new learning.

The act of maintaining Bookkeeping procedures is always a profit making thing at hotels even without partnering a professional accountant. This way of drafting the financial records can help business owners to raise commands at any time and delegate the call to action for every staff admittance in the restaurant. In addition, the entrepreneur will get habitual on allocating tight budgets together with accurate financial forecast for business eventually, to thrive and develop the food chain outlets locally. In due progress, the hotelier might know their profit margins and cost factors even before business commences.
Essentially, inventory management skill is one of the most sought after thing within restaurants for to simply gain control over the food cost and boost the Restaurant Delivery tracking app profitably. The Managers should think of creating effective ways to stay closely connected with the food delivery process and resulting which manage the inventory prudently.
The kitchen operation is normally considered a most complicated process that every hotel owner should know in principle to serve customers appropriately towards their interest. Primarily, this involves the creation of menu designs with pricing quotes that advances to hygiene kitchenette assembly. It should improve the food quality, safety and surveillance of delivery operations for hotels.
The intense competition prevailing in the restaurant business is ushering the usage of various marketing and promotion techniques. Usually, this should also stimulate to the key integration of ManageTeamz channel and other social media channels to quickly increase the sales volumes in restaurants. In detail, hoteliers will think of establishing mobility presence, post in review sites, place geo-targeted ads, partner with food apps and so promote loyalty programs to acquaint new customers and retain existing ones, amidst the fierce survival in the food delivery market.
Customer Service proven best practices
The wishful stratagem for any delivery business happens to be present on converting every single new customer into a loyal or consummate foodie through offering relentless customer service. It should also initiate the customer service benchmarking to be uphold by the delivery staffs to run business lucratively. One most crucial part relies on applying the proven best practises in restaurant business and create the robust delivery business model suitable for all kinds of customers with the help of adequate staff resources.
Conclusion
Predominantly, all these skill sets are a must have acquittances for new restaurant owners to plight their food delivery operations smoothly and successfully. The next successor is honing the leadership skills and manage the order inventory with adequate number of staffs and chefs together with listing the most popular food menus according to customer preferences. With growing no of customers depending on food delivery at their door steps there is a plethora of opportunity for restaurant owners to build a food chain of restaurants across nearby environs.
Related topics:
Like what you're reading?
Get on a free consultative call with our team of industry experts to explore the possibilities on the subject.