According to a popular report, approximately one-quarter of people use mobile apps to buy groceries on a regular basis. This number is online likely to grow in the coming future. Considering the rising demand from people, companies have been increasingly investing in the development of grocery mobile apps. The sales of online grocery continue to grow every year, so does the usage of mobile apps.
What Prompts the Growth of Online Grocery Delivery Business
Mobile apps provide customers with exceptional user experience and save time that is required to go out and buy groceries from the store. Furthermore, online grocery apps allow people to access the store round the clock and connect with new products in an efficient manner. Evidently, the popularity of online grocery delivery business is directing linked with the fast-paced life of the people. Audiences are looking out grocery apps that are easy to navigate and provides excellent features that eventually contributes to their overall experience. In order to develop a successful online grocery app, a company must invest in certain features that cannot be overlooked. In this article, we will be discussing some of those important features that a company needs in its grocery delivery business app:
1. Customized Search
2. Order Tracking and Delivery Status
3. Cart Sharing Feature
4. Mobile and Social Media Integration
5. Push Notifications
6. Comparisons
7. Versatile and Safe Payment Options
8. Honest Reviews and Ratings
9. Great Deals and Offers
10. Recommendation
1. Customized Search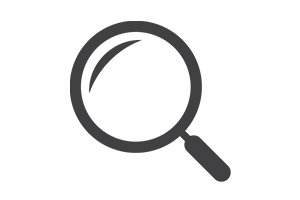 Customized or faceted search filters down the options for customers without making them guess via the descriptions of the catalog. Customers can simply type in the products in the search bar by typing the key phrases or keywords without having to navigate through the entire app. Additionally, there is also an intelligent auto-suggest feature that guesses the product name without customers having to type it out fully.
2. Order Tracking and Delivery Status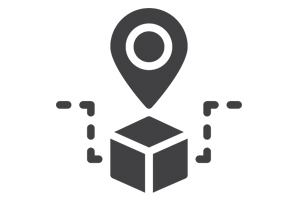 It is imperative for companies to invest in powerful grocery delivery management software.  Today customers want to know the status of their order and expect the delivery company to keep them updated; this is where grocery delivery management software plays a pivotal role. By leveraging the real-time tracking feature, companies can send push notification to their customers and inform them when the product will be delivered to them and by which logistic company along with the contact information of the delivery company and the delivery person.
3. Cart Sharing Feature
Cart sharing is an important feature that facilitates to boost cart value and reduce cart abandonment rates. Through this feature, customers have the ability to share their shopping carts with their family and friends. The shopping list is among the key features of a grocery delivery app that allow customers to make a list of all the items that they are looking to purchase. Customers can refer to the same shopping list in the future as well.
4. Mobile and Social Media Integration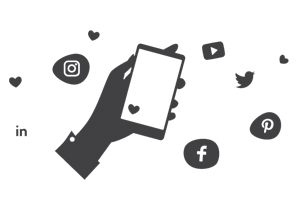 Nobody likes to waste time filling long registration forms; therefore, you need to come with a more efficient way to give access to the app. Instant access via mobile number and social media has gained tremendous popularity over the last couple of years. It is great features that help companies retain customer and boost the number of visits on the apps. Some peoples are hesitant signing up with social media due to some privacy concerns, so you can add integration with e-mail or mobile number to offer efficient services to the customers.
Read also : How can app-based delivery services be more profitable?
5. Push Notifications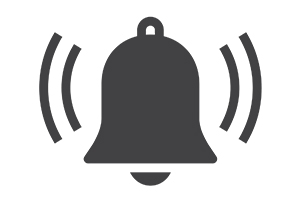 In order to extend customers with the latest offers and deals, the grocery delivery app must provide push notification. These notifications are also known as mobile alerts that allow customers to be informed about the latest offers and promotional activities without having to open the app. Furthermore, push notifications are an excellent feature, which will assist the service providers in connecting with the customers and stimulating relevant actions. If you have more than one store, then you can use grocery delivery management software to build a geo-enabled app and make allocation easier for the customers.

6. Comparisons
Customers want to get the best for a particular product, and this is why the product comparison feature becomes vital. A majority of customers start their shopping by looking at and comparing different products, quality, price, review, etc. By adding a product comparison feature, customers can easily find products and compare without having to leave the app to do the same. These are great features that boost customer experience and want them to use your app more often.
7. Versatile and Safe Payment Options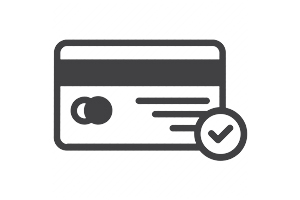 Buying grocery is routine tasks, and it is important for grocery delivery app to provide its customers with the utmost convenience by offering flexible and secure payment options. When building the payment system, the service providers should allow customers to pay by cash, debit cards, credit cards, digital wallets, net banking, and PayPal. Furthermore, to generate customer loyalty, the company can also include a feature like digital points that offer reward points to customers with every purchase.
Read also : Top 10 Food Delivery Apps
8. Honest Reviews and Ratings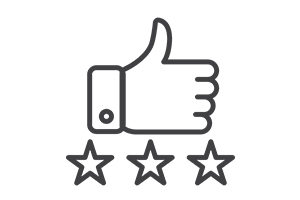 Allow customers to share their honest feedback about the products they have purchased through the review and rating system. In fact, such user-generated content like customer's comments, reviews, discussion acts an authentic proof of the quality of the product, thereby promoting sales. Companies often share positive comments from their customers on their social media platforms to generate credibility and trust.
9. Great Deals and Offers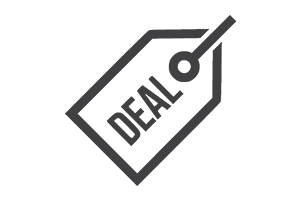 One of the primary reasons that attract people towards online delivery app is the exciting deals and offers associated with online shopping. Make sure to add a separate section for the deals and offers of the store. It will act as an attraction to the site and make it easier for customers to view the deals that you have without having to search throughout the app. You can also add a discount voucher to attract your customers and increase the customer retention rate.
10. Recommendation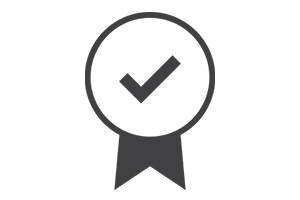 Similar to liking your favorite posts on Facebook and Instagram, add a feature where customers can make add a product to their favorite list. This feature can greatly contribute to the user's experience. Moreover, it will allow the companies to understand the activities of their customers better and provide personalized services to them. You should also add a popular section in which you can exhibit all the trending products.  Online shopping is all about customization and ease, and this feature caters to the same.
Above are some of the important features that contribute to developing a successful online grocery delivery app. With people looking for a fast and efficient way to get groceries, online grocery app is evidently a fruitful business idea. However, the competition in the digital market is extremely high, and as a developer, you need to research the market and include a feature that stands out in order to thrive and become a successful grocery delivery app.
Like what you're reading?
Get on a free consultative call with our team of industry experts to explore the possibilities on the subject.